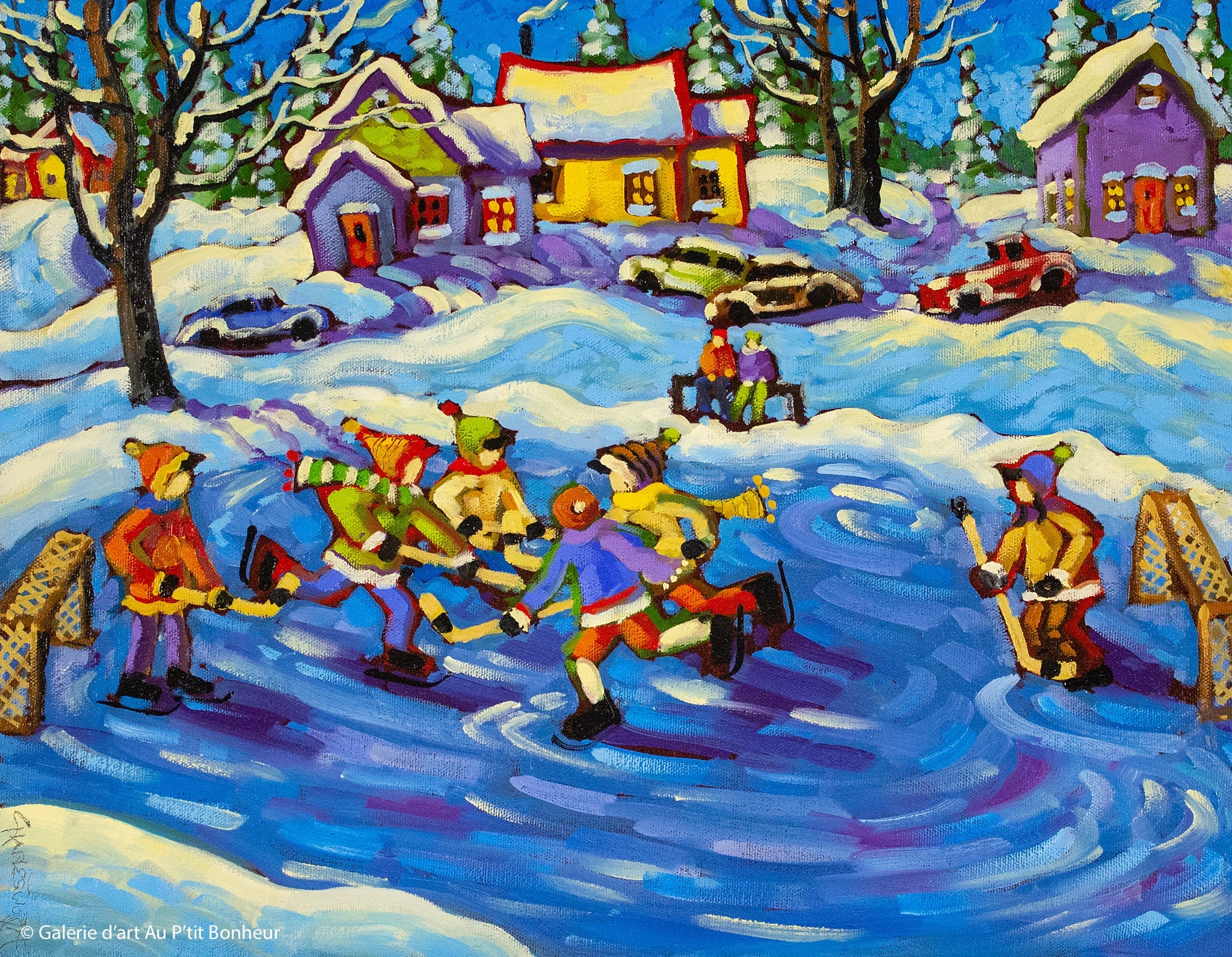 Interested in receiving Rod Charlesworth news by email?
Rod Charlesworth, painter from the Okanagan Valley in British Columbia, is determined to paint works strongly influenced by Canadian culture, whether through his colorful landscapes or his whimsical compositions of neighborhood life.


---
Rod Charlesworth - The Many Moods of the Canadian Landscape
His date and place of birth
Rod Charlesworth was born in 1955 in northern British Columbia. At a young age, his family moved to Kelowna in the Okanagan Valley, where his fascination with drawing and painting took root. He still lives in this area, although many of his subjects come from various parts of western and eastern Canada.

His education, his career
In the 1970s, Rod Charlesworth attended Okanagan University College, where his talent for expressing the beauty of western Canadian landscapes was revealed. It was also during this period that the artist discovered the Impressionist movement, a movement at the origin of his current artistic interests. Among them is a marked fondness for experimentation with color and the physical qualities of paint. Tom Thomson and the Group of Seven also had a profound influence on his work. Despite his technical training, the artist nevertheless considers himself self-taught.

A professional artist since his twenties, Rod Charlesworth is represented across the country. His works can be found today in a host of private and corporate collections in Canada and the United States.
His work, his art
Rod Charlesworth is committed to painting works strongly influenced by Canadian culture, whether that is expressed through his bold landscapes or his playful compositions.

" We all have our own perception of the world. This is what first inspired me to paint. I wanted to create my own visual language to represent the Canadian landscape in all its wild intricacies. The mountains at dusk, a lake bathed in light, a picturesque fishing village with a thousand colors, all these scenes are a great source of inspiration for me. It is these scenes, combined with the creative process and the physical qualities of painting on a canvas, that yield a gratifying aesthetic result. »
–Rod Charlesworth

Invested in and knowledgeable about the long history of landscape painting in Canada, Rod Charlesworth seeks to offer art lovers a fresh approach that often celebrates the landscape. His work consciously bears witness to the beauty and the ephemeral side of the landscape of which he leaves marks, in a way, thanks to a unique visual vocabulary.

" In my paintings, I try to evoke feelings and emotions about a place rather than just representing it accurately and analytically. I use colors as tools to define the structure and the elements that I consider essential in terms of light, shadows and warm and cold tones. This brings out the very essence of the painting. »

Rod Charlesworth has been represented by the Au P'tit Bonheur Art Gallery since May 2020, exclusively for Quebec.