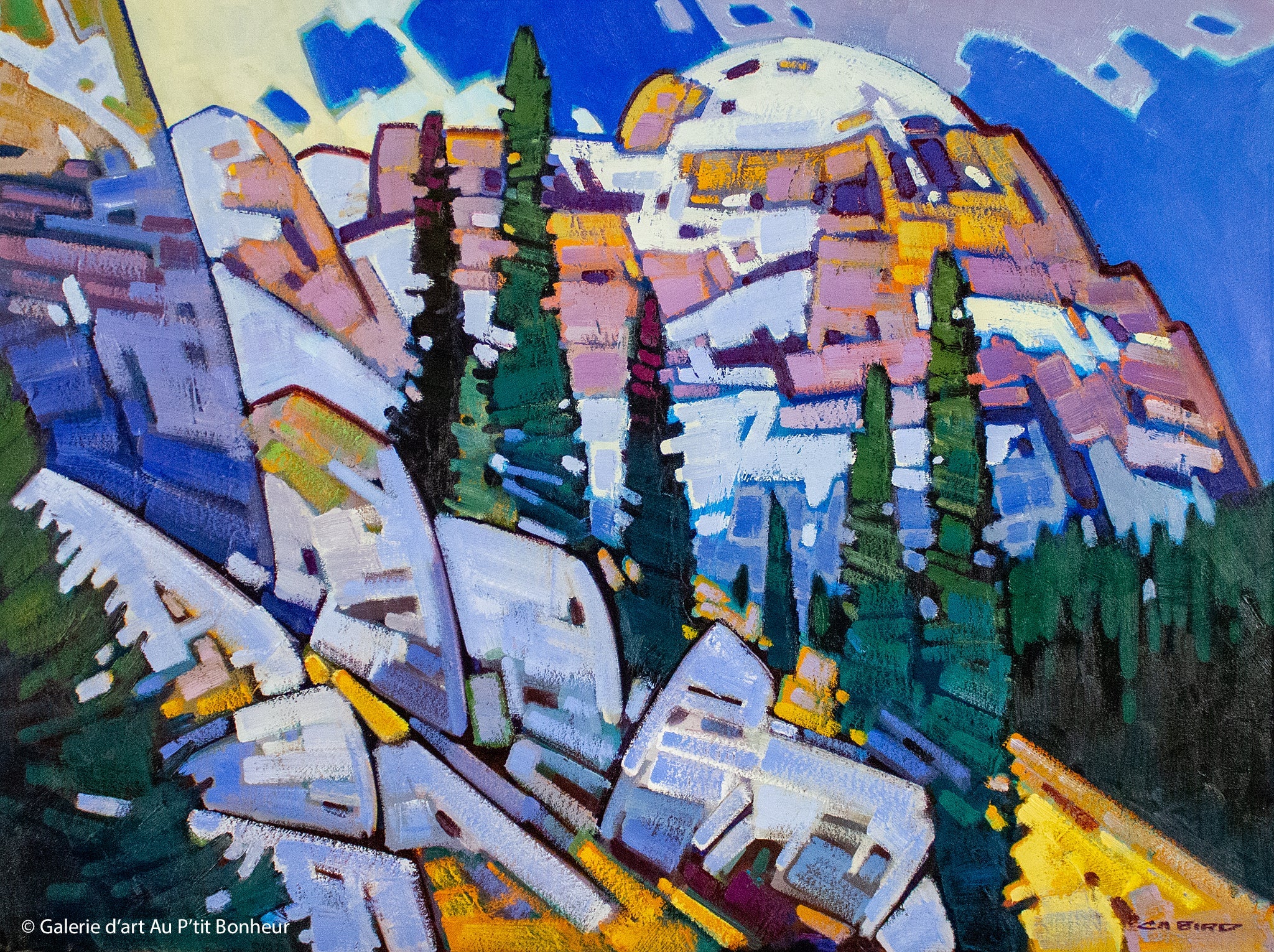 Would you like to receive news from Cameron Bird by email?
Cameron Bird is a painter from British Columbia who illustrates his part of the country with great expressiveness. A lover of wilderness, he immerses himself in his subjects on each of his expeditions and expresses his passion for the great outdoors in his powerful and colorful oil paintings.


---
Cameron Bird - Exploring the Wilderness
His date and place of birth
Cameron Bird was born in Duncan, British Columbia in 1971.

His education, his career
Inspired by mountainous lands and their wildlife, Cameron Bird began painting professionally at the age of 17. In 1999, he decided to devote himself to it full time, to express day after day on canvas the emotion aroused in him by the immensity of the landscape.
Cameron Bird's love of the outdoors stems from his childhood, his family camping trips on the West Coast, his hunting trips in the deep forests of his northern province, and his time spent exploring the northern Ontario on his grandparents' farm. Over the course of these escapades, Cameron has developed a real passion for the great outdoors.
He studied graphic design at Emily Carr College of Art and Capilano College. To complete his artistic training, he also completed studies to become a professional letterer.
In 1989, Cameron met the Canadian artist KC Smith, with whom he shared a deep friendship for ten years. The latter teaches him to simplify his compositions so that each brushstroke counts. Cameron, who has always had a weakness for bright colors and generous impasto, develops his skill and gains the audacity required to produce powerful and refined works.
His work, his art
Drawing has always been important to Cameron and his sketches still serve as the basis for his large oil paintings. The artist, who worked as a guide on horseback in the Chilcotin Mountains, believes this experience lends more authenticity to his work, a real appreciation of what the great wilderness is.
Cameron enjoys fishing, camping and mountain hiking. On each of his expeditions, he immerses himself in his subjects and always drags his box of paint to capture the essentials directly on the motif.
Although he paints landscapes and wildlife, Cameron strongly believes in studying all forms of art, from realism to abstraction. "Studying the abstract gave me the confidence to pursue simplification in my work. It is my personal experiences that keep me in a certain form of reality. I continue to study strong shapes and colors that I superimpose to compose textured paintings starting from simple abstractions. With my favorite subjects in front of me, the possibilities are endless. »

Installed near a lake with his family, Cameron Bird is lulled by the decor that inspires him. His artistic adventure continues on the borders of the alpine lakes and the majestic mountains where he has found refuge.

Cameron Bird has been represented by the Au P'tit Bonheur Art Gallery since January 2013, exclusively for Quebec.