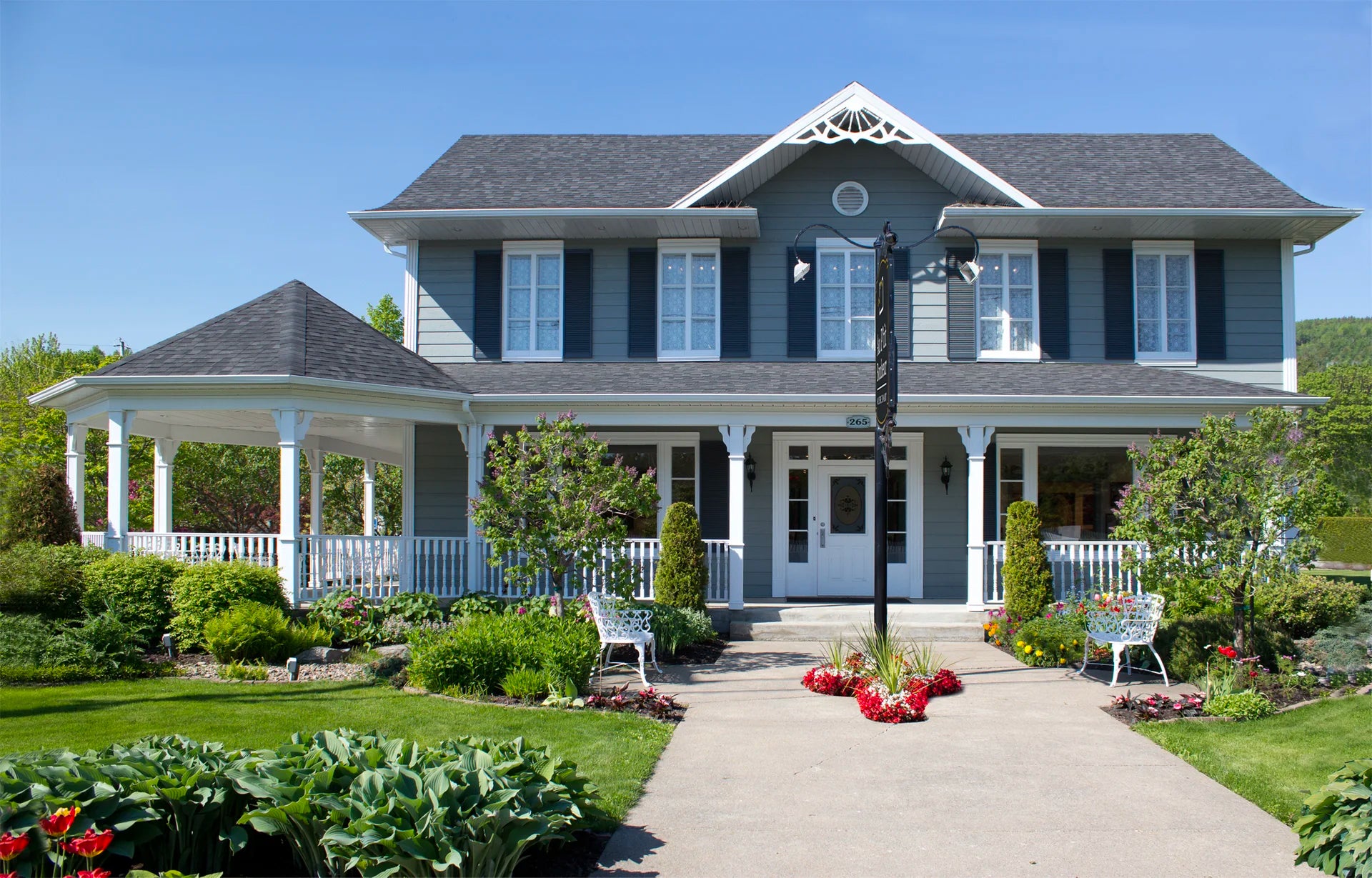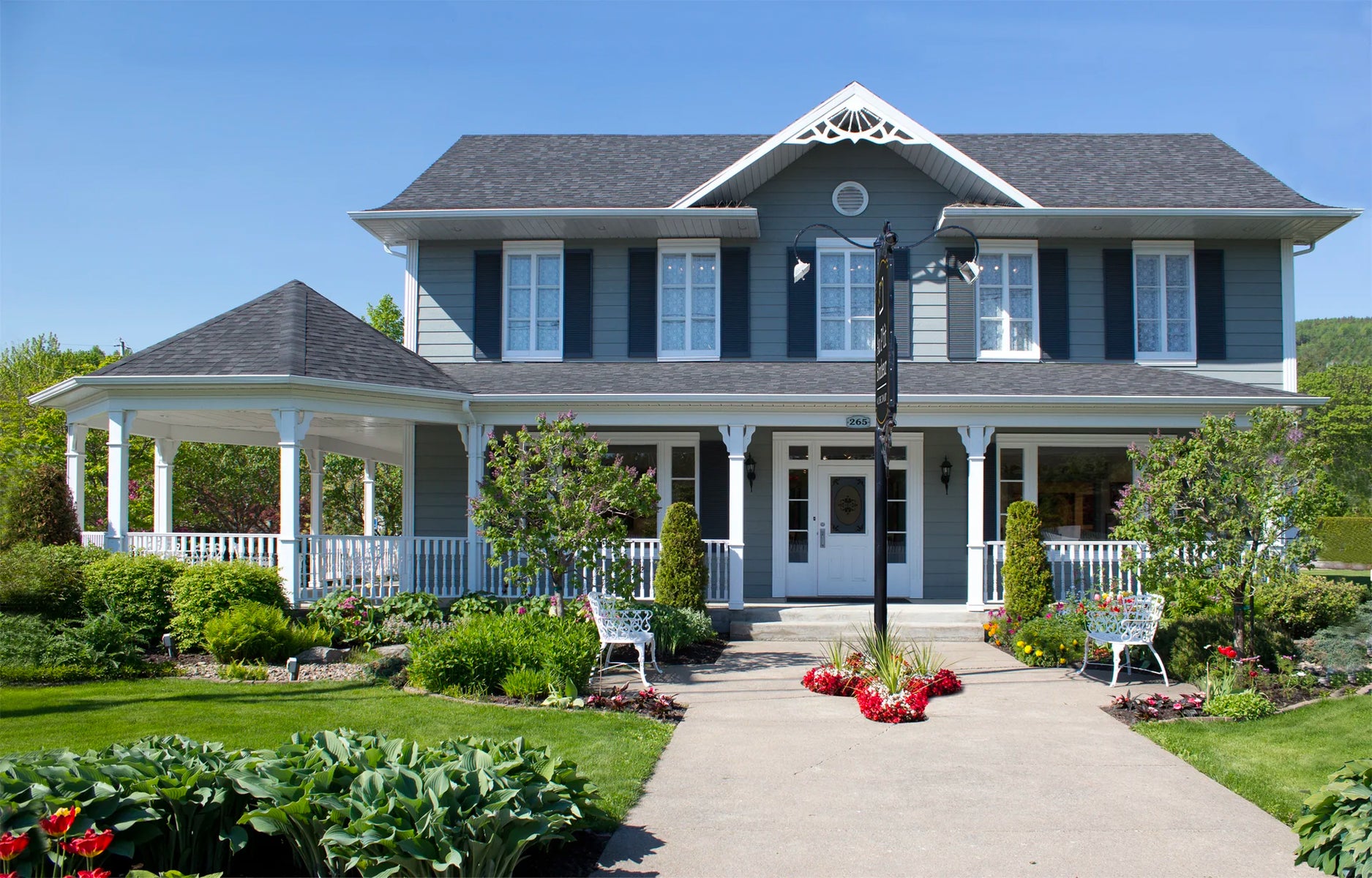 It was a little happiness...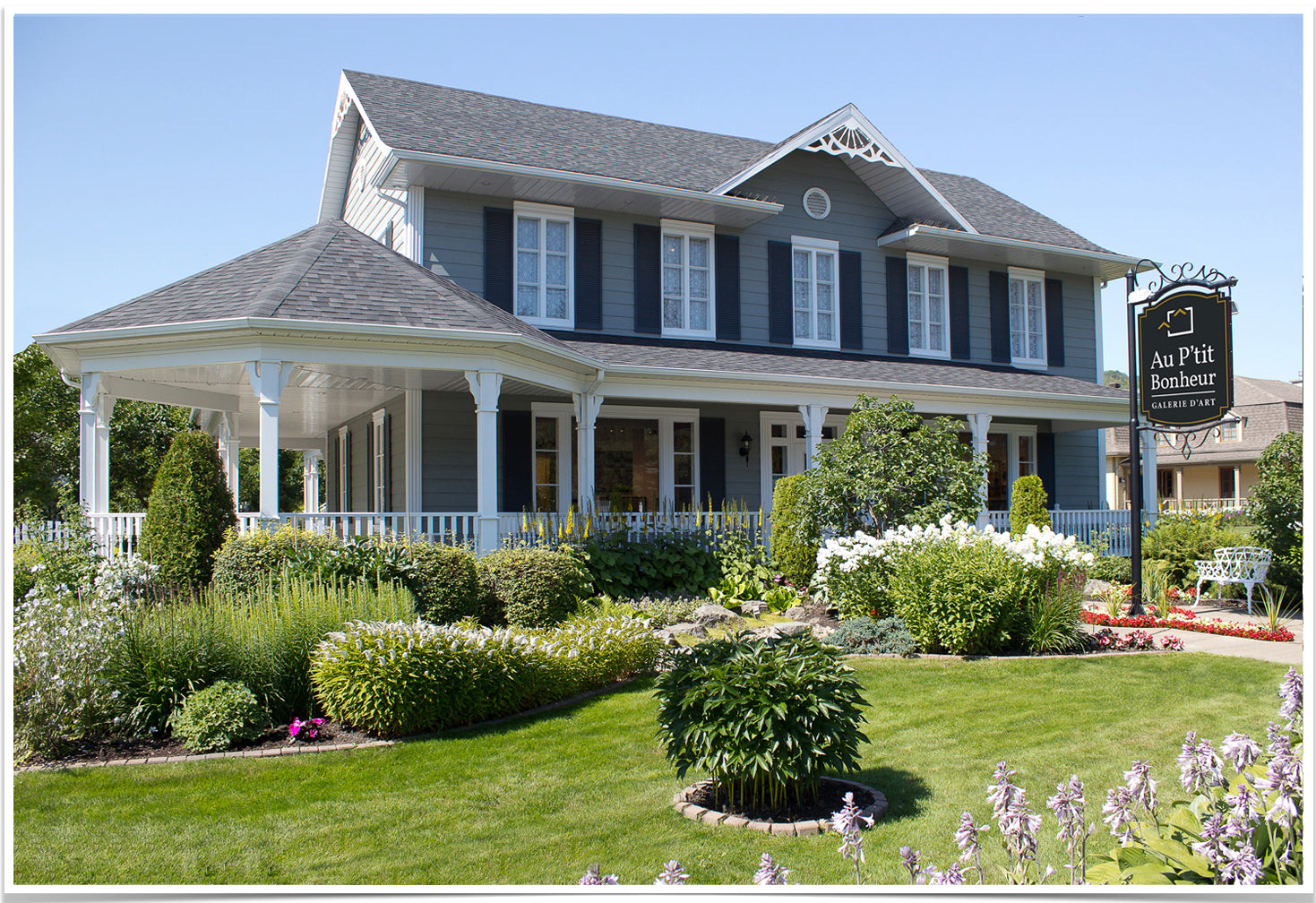 P'tit Bonheur adventure, like many fun projects, began with a love story, the Tremblay family's love affair with the art world. It
began in 1986, when Jacques Tremblay and Rosanne Duchesne arrived in the magnificent Charlevoix region to take the reins of the art
gallery that elegantly complemented the Salon Rose in the Manoir Richelieu.
In early 1991, they decided to start a new chapter in their story by creating their own P'tit Bonheur from scratch. Determined to build the gallery of their dreams, the couple tackled the crazy project of renovating an old abandoned building in La Malbaie. These two visionaries gave the structure a complete makeover, meticulously focusing on every little detail to create the most welcoming house on the main street, redolent of happy days, with a welcoming air that would draw people in.
A spacious yet intimate venue
Le P'tit Bonheur is both spacious and intimate, with 6,000 square feet of exhibition space that makes visitors feel like they have entered a friend's home, from the moment they walk through the front door. The small rooms on the ground floor and the more generous spaces upstairs, decorated with the owners' antique glassware collection, introduce art enthusiasts to a vast range of works in a welcoming ambience.
As impressive and welcoming as it may be, a gallery ultimately impresses solely with the art it exhibits. Le P'tit Bonheur is committed to providing art lovers and collectors with a wide high-quality selection of figurative works by seasoned artists from across Canada. Some thirty of Canada's most renowned painters and sculptors permanently exhibit their work at Le P'tit Bonheur.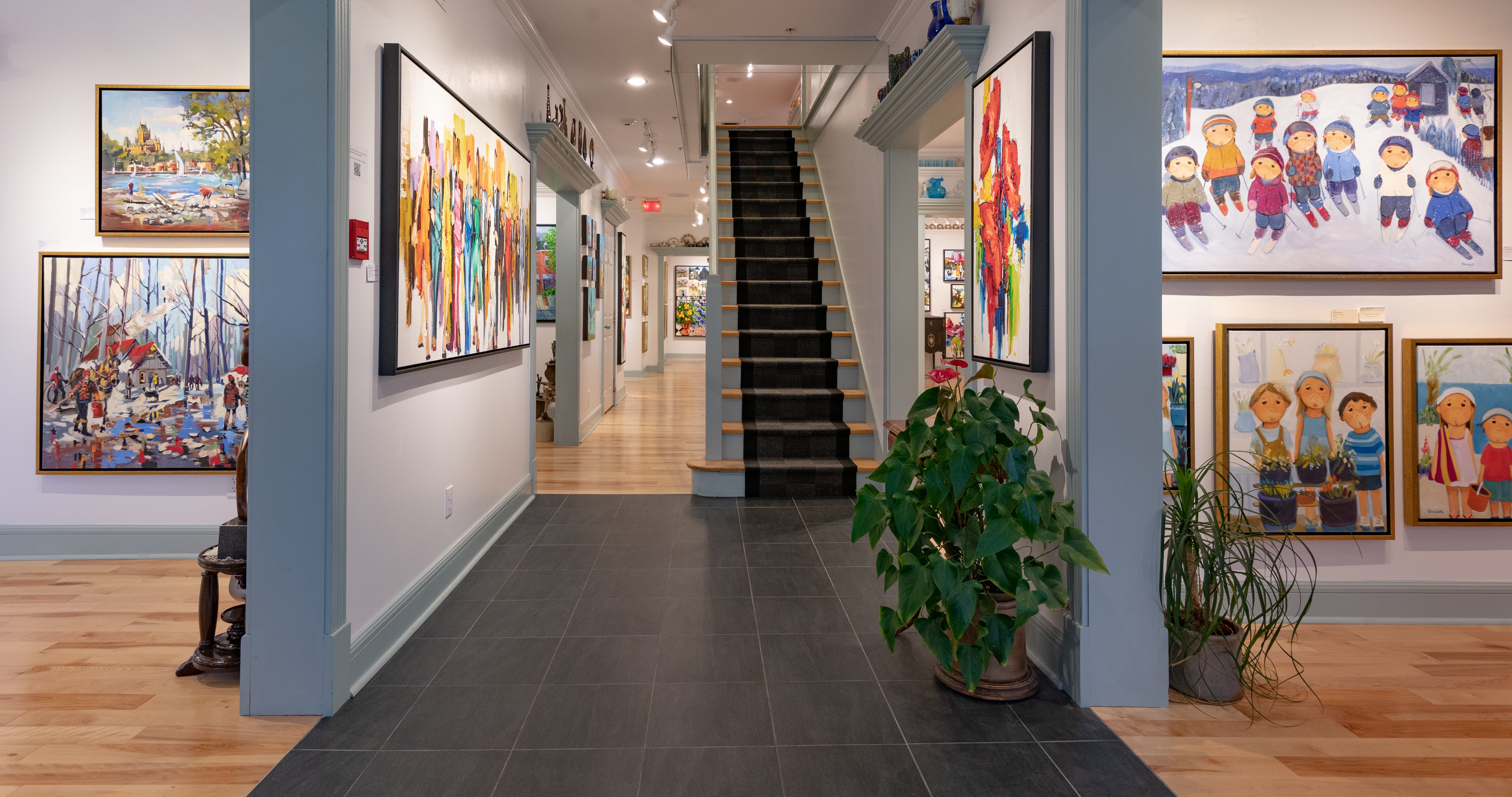 A beautiful showcase
Firmly focused on the future, the gallery's mission and resources showcase the talent of its artists, especially through its website at www.auptitbonheur.com. This virtual gallery features no fewer than 600 original paintings and sculptures as well as a hundred limited-edition reproductions. And all the works shown online are available for purchase, as those that sell are quickly retired from the site. Thanks to constant updates, clients can discover new entries every week from among the latest results of the artists' inspiration!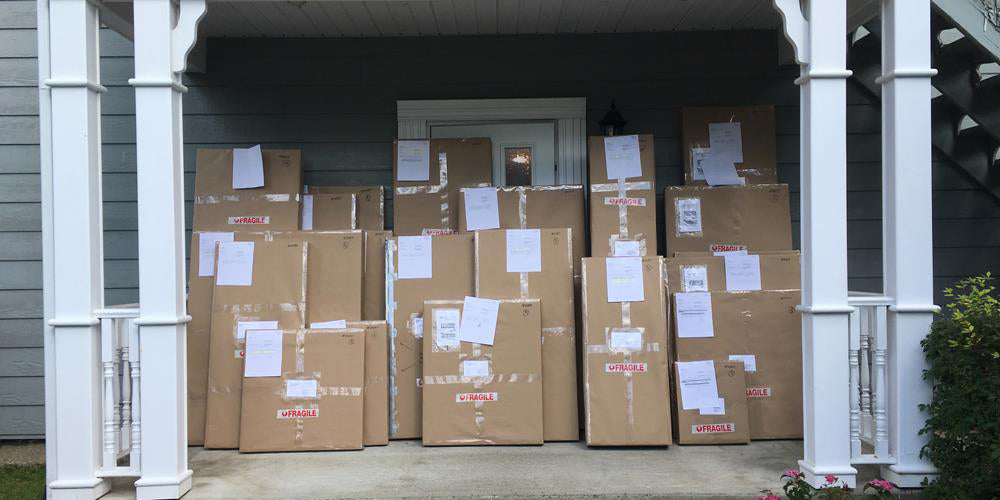 Unmatched service
The gallery boasts almost 30 years of experience packing and shipping works of art.
Shipping within Canada is provided free of charge for paintings, sculptures and reproductions.* Every effort is made to ensure that parcels reach their destination in perfect condition. This precious cargo is very well protected in custom-made styrofoam and/or linerboard cases.
*Some restrictions apply—please enquire.
Purchase by installments, without fees or interest
Another unique aspect of Le P'tit Bonheur's special attention to customers is its "courtesy service" of making purchases through monthly payments with no fees or interest. This business decision, made in 1986 at a time when such service was rarely advertised or accessible, heralded the start of a relationship built on deep, lasting trust in the gallery's patrons. "There is no doubt that this decision was a very promising turning point that benefited our customers, and these same customers are deserving of our heartfelt thanks. Without them, we would not be here today and without them, we could not pursue our own dreams and those of our artists."
-Marie-Eve Tremblay, Director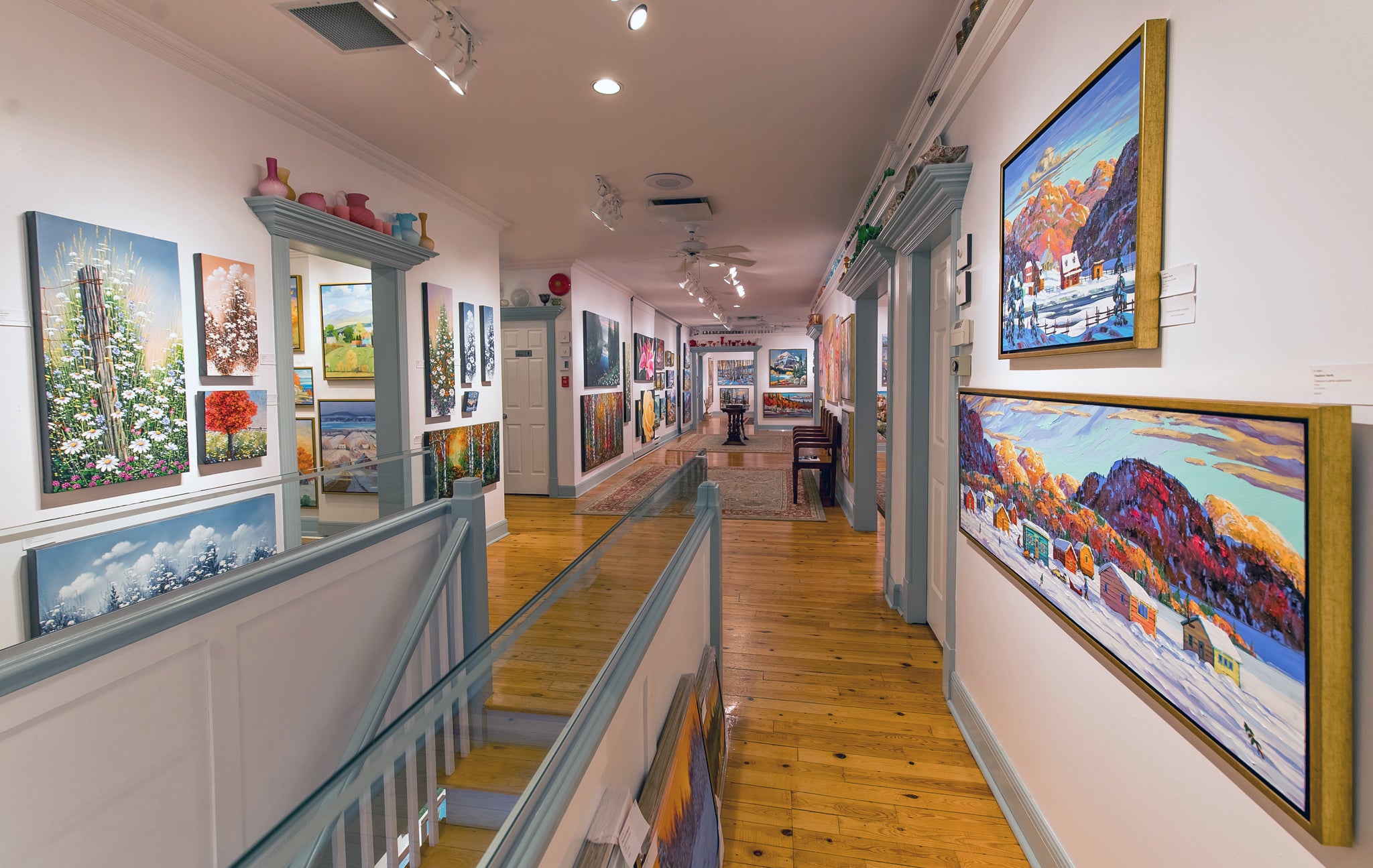 A passion, a vision
Le P'tit Bonheur is more than a simple commercial venture, it is a place where artists enjoy outstanding freedom, a privilege that encourages them to deliver their best. The work of the gallery's entire team—its pride, its calling—is sharing in the artistic accomplishment and acting as a preferred partner in the development of each artist's career.
Guided by a long-term vision, the gallery specifically focuses on the purchase and exhibition of major collections by the artists it represents. This decision supports a creative initiative by very talented artists, while leaving room for the unexpected, the enthusiastic, the slightly crazy... In fact, the gallery's owners are constantly innovating by structuring unprecedented projects tailored to each artist's personality: travel, books, etc. This confidence definitely pays dividends, providing patrons with access to an outstanding selection of original works, in quality as well as number.
Thanks to the daring, creativity and extraordinary complicity of its artists, La Galerie d'art Au P'tit Bonheur has become one of the jewels of Canada's art world, a veritable cultural destination for art lovers seeking excellence.