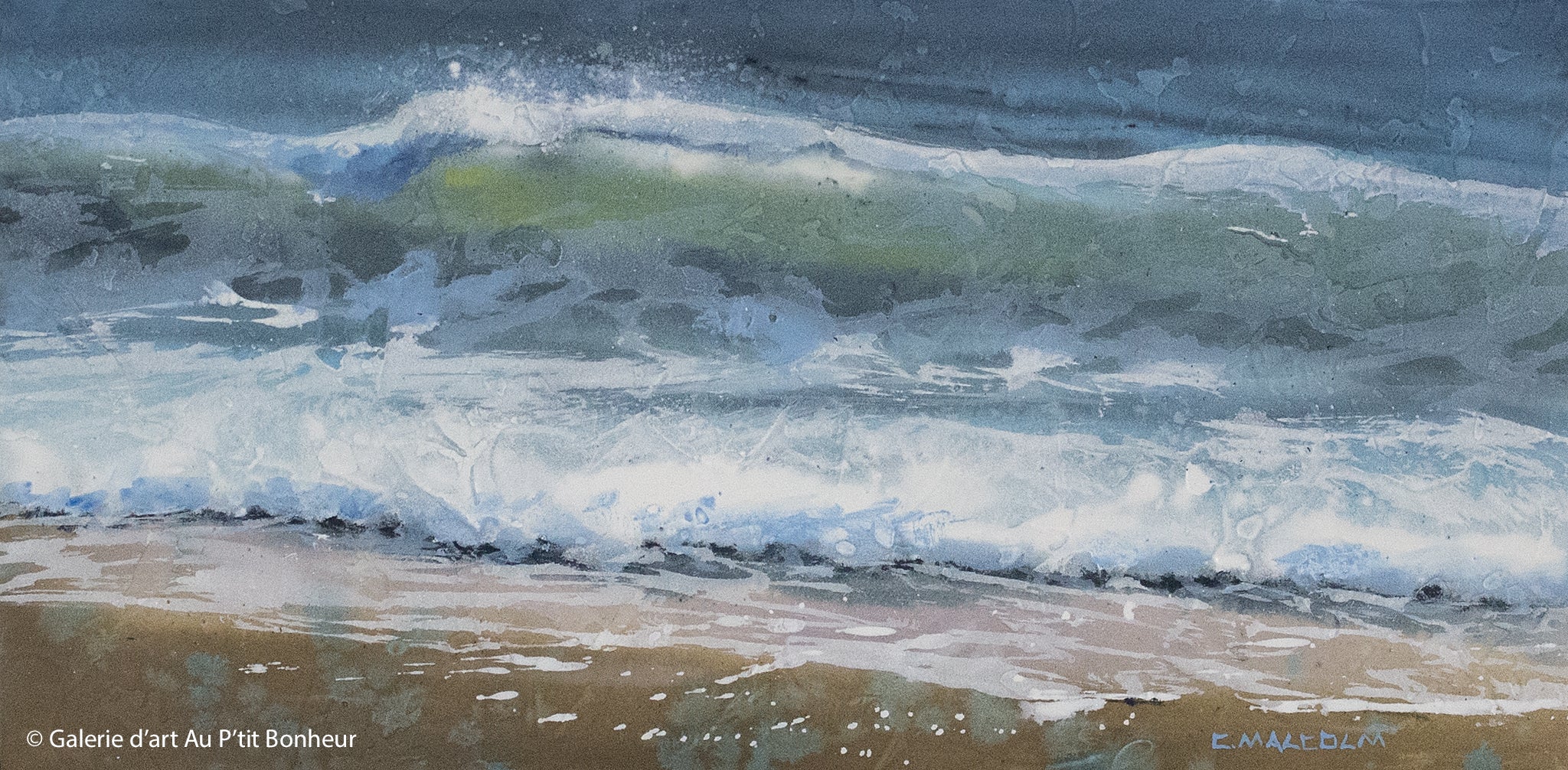 Would you like to receive Carole Malcolm's news by email?
Carole Malcolm is an Ontario painter, originally from New Brunswick. His works, realistic and contemporary, recreate impressions and atmospheres specific to the landscapes of his childhood and his expeditions. The seaside and undergrowth depicted in his paintings invite calm, escape and travel.


---
Carole Malcolm - An invitation to travel and dream
His date and place of birth
Carole Malcolm was born in 1958 in Dieppe, a small town on the outskirts of Moncton, New Brunswick. She now lives in Oxford Station, Ontario.
His education, his career
Carole has been drawing and painting since her childhood. Even if life takes him to other horizons, notably to a military career, his artistic vocation is never far away. Essentially self-taught, she has devoted herself full-time to her art since 1995.
His work, his art
Years after leaving her native land, she revisits the places of her childhood this time as an artist. This environment has become one of his greatest sources of inspiration. Her memories continue to influence her work even in the preparation process, where she makes sketches on location or collects reference material, eventually finishing her canvases in her studio.
The infinite spectacle of the sea fascinates her. She lingers on the movement of the wave which slips away and is constantly reborn. This endless story, with a reassuring rhythm, becomes for her a permanent source of inspiration. The same goes for his landscapes of undergrowth bathed in light. Through the movement of the wave and the course of the sun on the trees, she wants to capture the moment and eternity. Capture the elusive, translate the light and invite the viewer to take a break and suspend their daily routine.

Driven by her interest in natural landscapes, the artist painted for years as a watercolourist before discovering liquid acrylic. With the addition of the spatula to his toolbox, texture now completes his job. She prepares her canvas using several coats of gesso and relief paste to build a textured painting surface. Then, on a very wet canvas, many color washes are applied in slurry, splashes, smears and drybrushed. Lines, colors and reliefs subtly intertwine in his compositions, creating a powerful gestural impression. Above all, she likes that each step is not planned and controlled, that she can explore the impression of a landscape;
"I love that it's impossible to predict the final result, especially because the paint follows its own course on the irregular surface, which produces something different every time. »

Of romantic influence, the work of Carole Malcolm reveals an artist in communion with her subject, where nature appears as an immense reserve of energy, escape and peace.
Carole Malcolm has been represented by the Au P'tit Bonheur Art Gallery since May 2016.