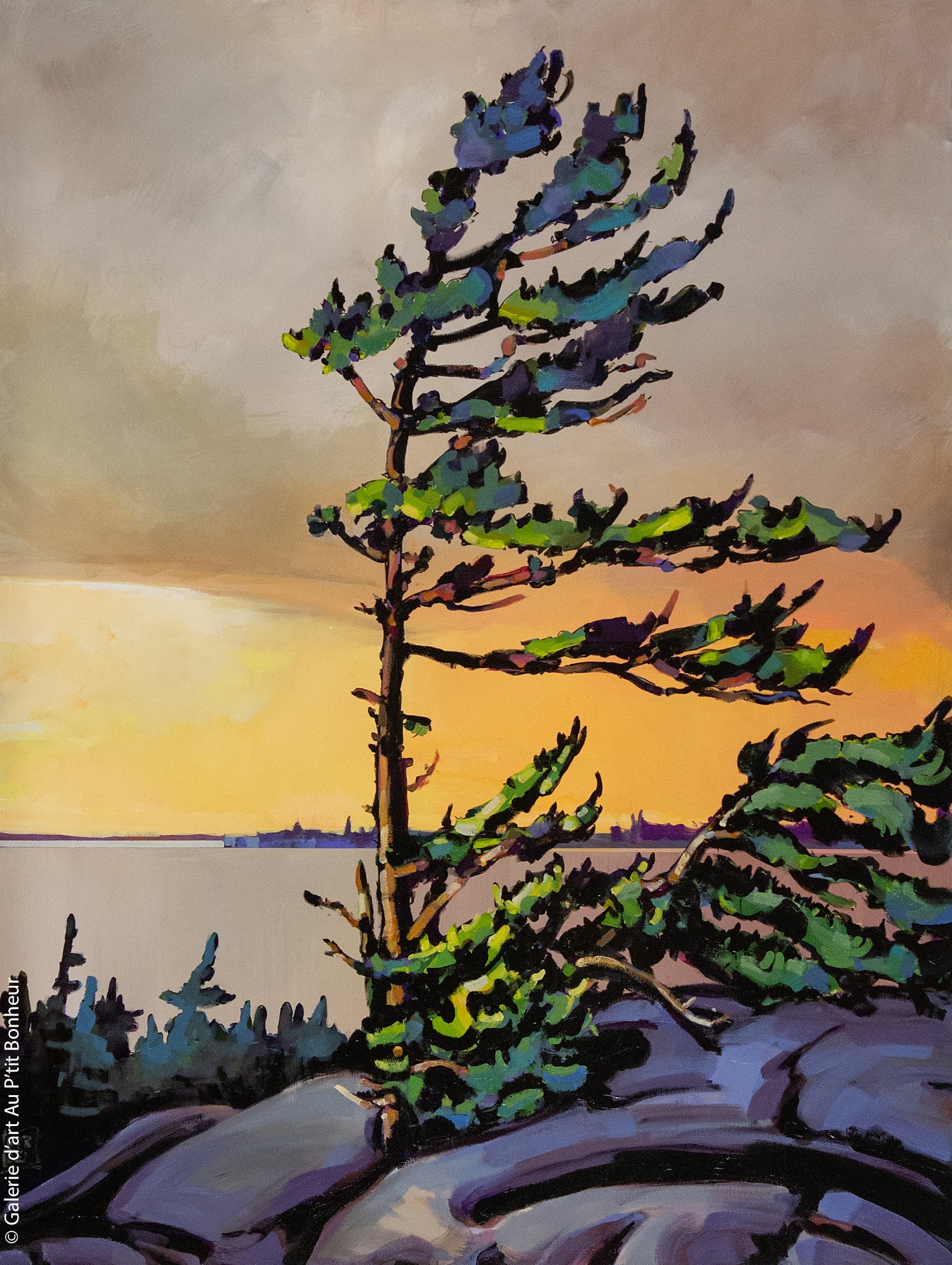 Would you like to receive news from Jerzy Werbel by email?
Jerzy Werbel is a Polish-born painter based in Windsor, Ontario. Fascinated by the beauty of the Georgian Bay and its surroundings, he represents the iconic landscape of Canada in all its strength and fragility.


---
Jerzy Werbel - Landscapes of freedom
His date and place of birth
Born in Szczecin, Poland in 1955, Jerzy Werbel immigrated to Canada in 1990. He now lives in Windsor, Ontario.
His education, his career
Jerzy Werbel studied at the Academy of Arts, Poland, where he honed his skills in the traditional art of painting. After establishing himself as an artist in Poland, he decided it was time for a change. So he made the huge decision to resettle with his young family in Germany. He then came to Canada to settle permanently in southwestern Ontario, where he established his new studio and began to develop his unique perspective on his new country.
Over the next 20 years, the artist traveled to Canada to soak up the lush visual landscapes of freedom, important sources of inspiration for his work. He continues to travel extensively and document his emotional reaction to this country that has become his. His works are exhibited in Canada and around the world.
His work, his art
Much of Werbel's work is strongly influenced by the Group of Seven. His images of windblown pines on lakeside rock formations are reminiscent of Tom Thompson of the Group of Seven. by his passion for the European expressionists and the great masters Kandinsky, Van Gogh and Dali.

" At first glance, our country seems like a peaceful utopia. His ever-changing violent nature is so subtle to the eye that it often goes unnoticed. Our country is a cemetery and a place of birth. I admire the static illusion that our landscape seems to present, which drives me to obsessively pursue my observation of its most recent form. »
Jerzy Werbel has been represented by the Au P'tit Bonheur Art Gallery since May 2017.