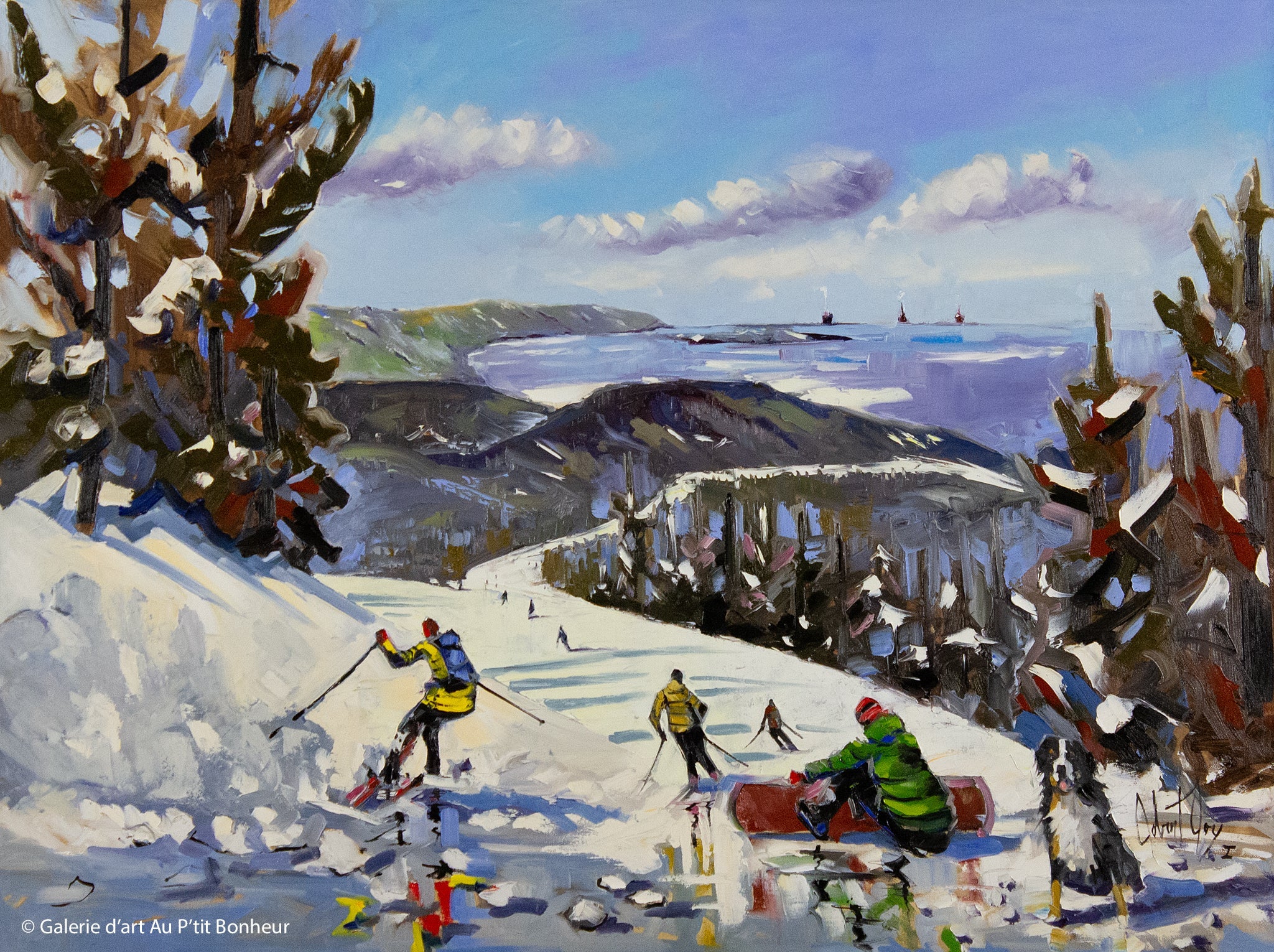 Would you like to receive news from Robert Roy by email?
Robert Roy manages to capture the present moment and transmit it with passion in his street or sports scenes, painted in oil. Freedom of gesture characterizes his work and defines his resolutely expressionist style.


---
Robert Roy - Pleasure above all

His date and place of birth
Robert Roy was born in 1957 in Ste-Perpétue, a small municipality in Centre-du-Québec.
His education, his career
Born into a family of entrepreneurs, Robert Roy first worked in his family's general store. However, when his father discovered painting as a hobby, Robert, who was only 18, also developed a passion for painting and color. He therefore draws and paints his environment from all angles, but he is soon ready to discover new horizons. He left his hometown to travel the world, visiting fifty major cities, including Vancouver, Paris, New York, Malaga, Brussels, Sydney and Honolulu. These trips will be decisive for his entire artistic approach, forever marking the way he looks at places - his panorama as well as his human fauna - wherever he finds himself.


Back in Quebec, Robert Roy studied art at the University of Quebec at Trois-Rivières (UQTR), continued to work self-taught on the development of his technique. A determined artist, over the years he has taken part in numerous events and exhibitions. Since 1996, his work has been presented in galleries across Canada.

His work, his art
Inspired by characters in motion, Robert Roy's paintings are distinguished by their dynamic appearance and imbued with vitality. Indeed, freedom of gesture characterizes his work and defines his resolutely expressionist style. The treatment is lively. Life springs from the composition and the feverishness of the lived moment emerges. His desire is to capture the moment in all its spontaneity by painting what he sees and generously sharing what he feels with the viewer.

In his street scenes, painted in oil, brush and spatula, Robert Roy celebrates his love of the Quebec landscape and people; hockey in the alley, sugaring off parties and picnics in the park are all opportunities for the artist to take a tender look at Quebec, its people and its traditions.

Robert Roy's love for life is felt in all his work, because he likes to paint as he likes to live, that is to say with pleasure above all.
Robert Roy has been represented by the Au P'tit Bonheur Art Gallery since April 2022.